We don't do Safety...we roof SAFELY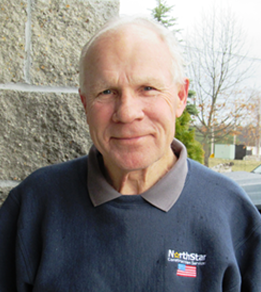 Ralph Caisse - Safety Officer with over 35 years of education design & delivery, oversees our safety program design and implementation.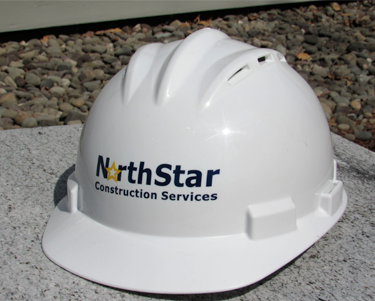 NorthStar has achieved Platinum Level "STEP Award" (Safety Training and Evaluation Process) for the development of quality safety programs. We have participated in the National Associated Builders and Contractors Safety Training Evaluation Process (STEP) since 2004 receiving various award levels. NorthStar has established a measurable safety standard for its fieldwork as noted by ABC Safety and our insurance carrier.
Safety is a very important component of all of NorthStar's roofing projects. The Company President is fully committed to safety and has instituted the following NorthStar practices:
The employment of two full time Safety Officers
Instruct weekly safety meeting for all crew members
Conduct weekly job site inspections by a Safety Officer
Written and photographic job site inspection reports
Deliver "Tool Box Talks" emphasizing critical safety practices
Provide a copy of Hazardous Communication Manual at each job site
Administer a pay bonus system directly connected to individuals compliance to daily safety
Manage an annual safety budget for equipment purchases and educational classes for crew members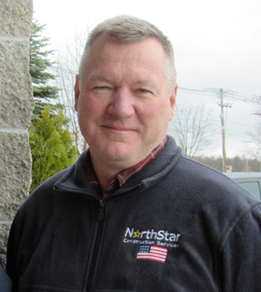 Rich Lane - Safety Officer with over 26 years as a State Police Officer, leads our safety training, inspections and weekly safety meetings. Rich promotes technology advancements in our safety implementation and training.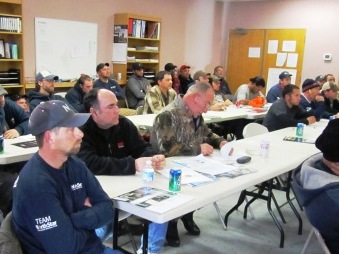 NorthStar's Star-of-the-Art Training/Safety Facility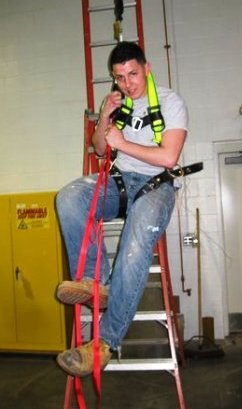 Safety Training
NorthStar Construction is committed to maintaining safe and healthful workplaces, to protecting our employees and sub contractors against any potential hazards caused by our operations.
NorthStar crews receive educational training in:
OSHA 10, OSHA 30, CPR/FA
Specialized technical trainings in roofing material applications
Specialized training in roofing safety equipment
Crane safety training
DOT transportation and safety requirements
Annual all day seminar in fall protection.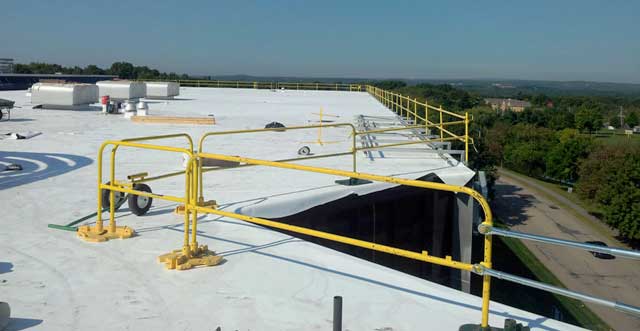 Job Site Safety
Safety is as critical to NorthStar Construction's operations as planning, scheduling, or billing…SAFETY IS IMPORTANT!!
We all know that accidents are preventable, and that it is up to each of us to ensure that we practice safety as a routine part of our daily work.
Each job site at NorthStar has Job set-up has a Fall protection plan, sets up safety measures and conducts a final clean-up of roof and ground area and removal of roofing equipment.
Safety is the "secret weapon" and taking care of yourself first which is a key to taking care of your family. Safety is a very important component of all of NorthStar's roofing jobs.